Friday, November 4th | 7 - 10 PM
Saturday, November 5th | 8 AM - 3 PM
Every pulse of the heart propels blood through arteries and brings life to the body. Without a pulse, there is no life.
The pulse of worship was, is, and always will be Jesus. More than songs, melodies, lyrics, chords, lights, and hype - it's all about Jesus. His presence changes everything!
The Pulse Worship Conference offers worship leaders and teams the opportunity to dive deeper - calibrating ourselves to the rhythm of His heart.
Cost
Who
This conference is specifically directed to those who are a part or plan to be a part of a church worship team - musical and technical. Of course anyone who loves worship can attend but you will find that sessions are specifically targeted towards worship team members.
Our desire is for each person to leave feeling inspired, encouraged and equipped to operate one step higher in skill and anointing. We will do this through powerful group sessions, anointed worship times with ministry and specific breakout sessions for your role in worship.
To help us properly schedule the breakout sessions, please be sure to let us know what your worship role is when you register.
What
We are excited to offer content and worship to help you in whichever season you are in. We intend to go into deep, refreshing worship, running to the Throne of God. In that special place, we know you will be encouraged and strengthened in ways that our words can never do.
There will be main sessions along with specific breakout tracks to help each area represented. Our main sessions will help us to examine the heart of all that we do, the pulse of the worship of our lives and our hearts. We will separate out into breakout sessions to help us - vocalists, musicians, lyric projection, sound engineers - with practical, hands on information to move us forward in our understanding and excellence.
Our presenters are all real people, not celebrities, who are doing this work week in and week out. Most of these people are volunteers at small to medium sized churches who get the unique challenges found in these settings. They understand and are equipped to help us!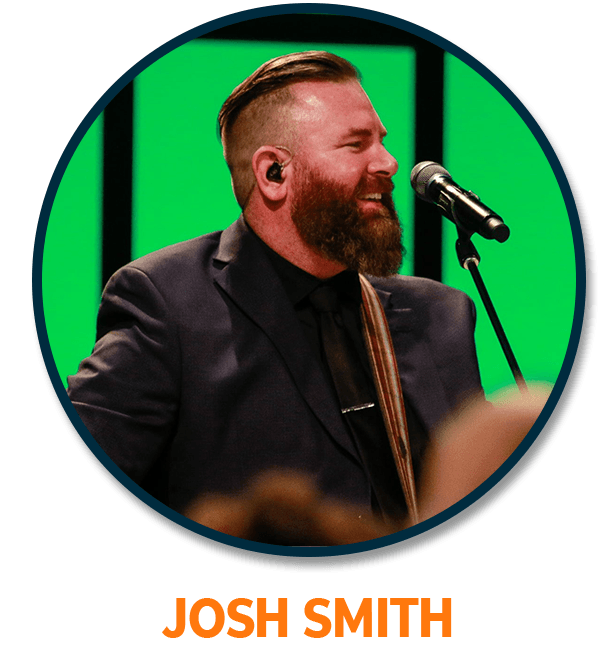 Featuring
Josh Smith, of StartLeadingPeople.com, is passionate about helping local worshippers and their worship teams. He is driven by the desire to see people equipped and deputized to write songs for their local bodies. He has been a faithful servant of the Cross and is a master at bringing people together with the goal of glorifying Jesus and going deeper in Worship. We are so excited to partner with him!
Where
The conference is hosted here at Living Word Muskegon, 1551 Wood St, Muskegon, MI 49442.
Book a room at our block rate at mylwm.org/ROOMS
Hotel: Hampton Inn
1401 E. Ellis Rd
Muskegon, MI 49444
If you are coming from out of town and need a different place to stay, we would be happy to recommend several other hotel options in the area. Send inquiries to church@lwcofmuskegon.org.